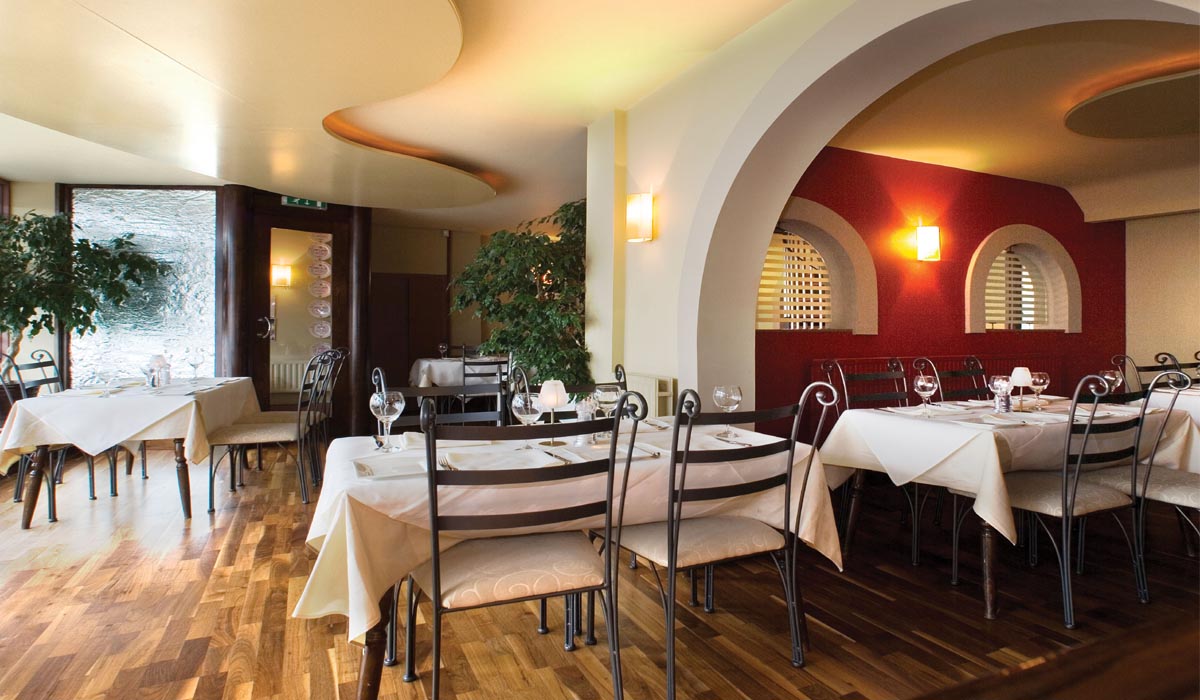 Xmas Eve Delivery Menu £32.50 per head
Minimum Order is for Four People
Selection of Homemade Breads
Starters
Platters so you can place it in the Centre of your Table
Dips-Fresh Tomato Salsa, Romesco Sauce
Platter of Smoked Salmon, Prawns, Melon, Cray Fish
Tray of Lamb Babootie(Hot)
Platter of Continental Meats
Parma Ham, Salami, Chorizo, Pepperoni
Chicken Liver Parfait(Posh Pate)
Tray Oven Ready Breast of Turkey,
Lancashire Sausage and Lemon Stuffing,
Roast Potatoes, Brussels Sprouts and Bacon,
Glazed Carrots and Parsnips,
Chipolatas and Rich Gravy
Xmas Pudding, White Rum Sauce
Kwizeen take the stress out of Sunday Lunch
We are excited to introduce the Sunday Lunch takeaway
Via Face book Messenger or call 01253 290045 and Collect
Opening Times are From 12.00 noon until 4.00pm
All orders have to be submitted by 6pm Friday
Main Course £10.00 Each
Roast Sirloin of Beef, Yorkshire Pudding, Buttered Cabbage, Honey Roasted Parsnips, Sugar Lemon Carrots, Cauliflower Cheese, Roast Potatoes, Gravy
Roast Lamb, Yorkshire Pudding, Buttered Cabbage, Honey Roasted Parsnips,
Sugar Lemon Carrots, Cauliflower Cheese, Roast Potatoes, Gravy
Battered Fish and Home Cut Chips and Mushy Peas
Homemade Individual Cheese and Caramelised Onion Pie, Buttered Cabbage, Honey Roasted Parsnips, Sugar Lemon Carrots, Cauliflower Cheese, New Potatoes
Puddings £5.00 Each
Homemade Sticky Toffee Pudding with Butterscotch Sauce
Homemade Chocolate Roulade with Chantilly Cream
Kwizeen News Feed 04 October 2020
Due to the increasing levels of covid-19 in this area and being in tier 3, Kwizeen made the decision, for the safety of our customers and staff to temporally close for the next two weeks. We will be monitoring all government guidelines and will act accordingly, we do apologise to everyone that has reservations and will be in contact. Kwizeen will inform you next week when we plan to re-open the restaurant, based on safety levels.
All future information will be posted via the website, email and face book.
Thank you for your loyalty , hope you all keep safe and look forward to seeing you soon
Tony Beswick
Kwizeen Restaurant is now open Friday lunch, Friday evenings and Saturday evenings. Telephone bookings are strictly required at the moment.
01253 290045
We are taking Telephone bookings because of Track and Trace only. The menu has been shorted for fresher produce for your enjoyment.
Please do consider that on the evenings of Fridays and Saturdays in the month of October that Kwizeen will have to be vacated by 10.00 pm.
On Booking ALL Local and National Guidelines must be adhered TO with facemasks being worn as you enter kwizeen until seated at your table.
info@kwizeen.co.uk
We wish you all good health and by following government guidelines we will all return to normal business in the near future
Kwizeen Restaurant Blackpool has one very clear vision, which is to serve a simple, clean, fresh menu with big, bold flavors using seasonal local produce, all served with a generous helping of care and respect to our local ingredients. There's little we add to our food that wasn't caught, grown, made or reared within a 30-mile radius of our Blackpool town centre restaurant and it's a policy that has got us noticed since 1998.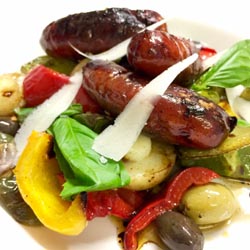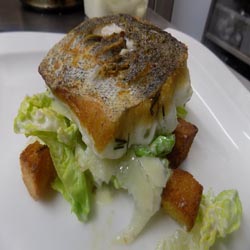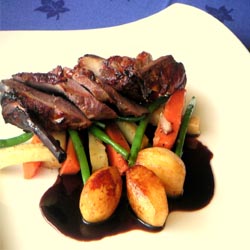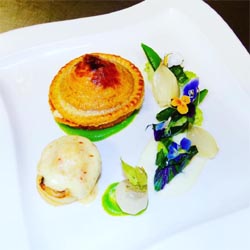 Kwizeen Style of Food / Restaurant
The style of food some call modern European/English. We focus on fresh produce that is homemade and also striving to pleasantly surprise you. We make our own mini loaves, which we give freely to you. We make our own fresh pasta, which we know is a rarity, Kwizeen look to serve the best produce allowing it to speak for itself. We also make all of our own desserts, even our own homemade ice creams which we think are some of the best in the country… just try the chocolate one as it goes straight through the lips and onto the hips!
Call us today to book your table: 01253 290045
You will find amongst all the Blackpool restaurants this one has wooden polished  floors, cream coloured walls and smooth jazz playing in a relaxed atmosphere. The style of cuisine we serve is fresh, clean in taste and enjoyable.
Our fresh local produce theme nights have built us a loyal and growing clientele and we've won many prestigious awards and honors. We've won Taste of Blackpool awards. We're winners of the Taste of Lancashire award amongst others over the years. See our menus here.
When searching for great depth in cooking in restaurants in Blackpool following on from our notable mentions in the likes of Olive Magazine, Harden's Restaurant Guides and featured on "Wish you Were Here Now and Then" with Tv presenter Mark Derden-Smith questioning the spelling with that wry smile while devouring a caramel and balsamic vinegar souffle and refusing to share his dessert with local diners.
What's more, if you let us know about your specific dietary requirement in advance we'll create something especially for you. Whatever your requirement, be it vegetarian, pregnancy, gluten or lactose free we'll make sure that in our Blackpool restaurant your meal isn't defined by what you can't eat, but by what you can.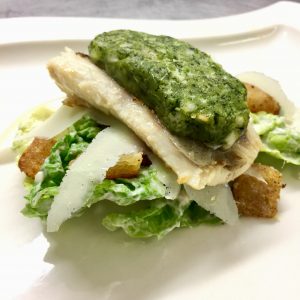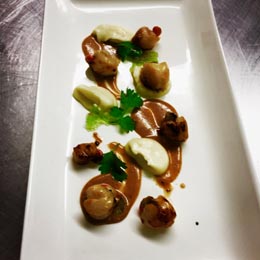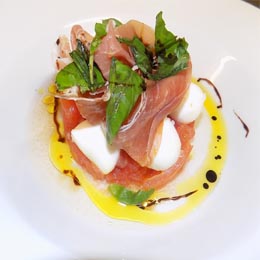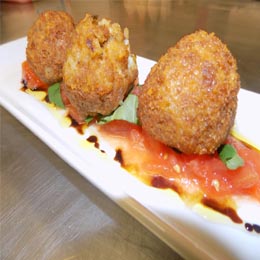 Kwizeen believes in making and baking all products onsite for your pleasure. We totally understand the attitude towards Blackpool and it's culinary image, but what we do care about is delivering enjoyable and delicious 'Kwizeen' with friendly service to kick back and be as it should be. Should you suffer from one of the fourteen known allergens do inform us before ordering for your safety or inform us before you arrive so we can really cater to your dietary needs.
Dress code
We take a fairly laid back approach like on the continent of smart but casual,as for shorts and caps we don't allow and kindly be respectful to other diners on use of mobile phones and enjoy chatting with your guests, like on the continent. ( Gracias ).
Parking
There is also Free on street parking opposite Kwizeen from 6pm onwards. Do not park in the loading bays or you may receive a ticket.